Chilly O tells me about this great time he had @ this Video shoot so I asked him to guest blog the event.. and here You have it..
BFS.....
...ok, so I get a phone call from Tim Barrett Designs saying that they are building a ramp for Leland Austin's, aka Yung L. A., new video featuring Young Dro and T. I. Apparently, Yung L.A. wants to have skaters and BMXers in this video. So I said, "Hmm, I'll check it out and kick it with the riders!" The next thing I know, "I'm in the fucking video...Wow!"
Here's a quick run down of the action...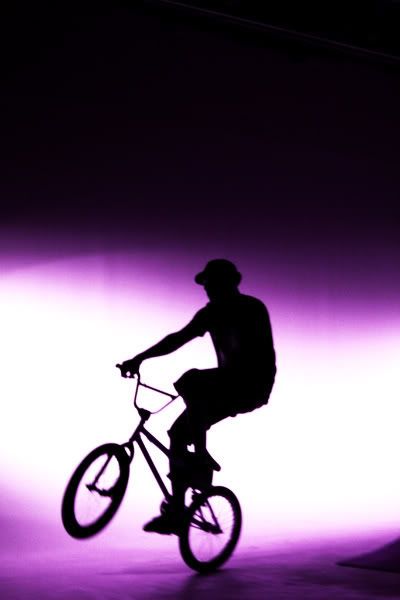 Katie captured this shot...Lately, I have been intrigued with how silhouettes form statements. I love the serenity and glow of this shot!
The video was produced by my Homey, Yusef Muhammad of Out the Box Films.
The King, T.I., casually takes a break and crack jokes with comedian Lil' Duval. Check out T.I.P's Camaro in the background. You should hear that engine...
I don't know everybody names, but I'll take a shot...Biker, Some tall skinny dude on a Mutiny, Nick is sportin' a MacNeil, Bryan is on a Fit, Leland Austin, Reese stand Behind L.A., Big Justin with the Fedora, Offie rockin' the Obama Woodallion, DJ and the rest of the Brothers....
In the background you hear the director yelling, "Where's my skaters, go...go, Ok, my bikers go..go!!" The frenzy began, we ate the ramp like sharks in low tide..."Bikers..go!" the directed screamed, Bryan said, "fuck it, I'm going to pull a 3!" That bastard pulled it the first time. Keep in mind, the width of the ramp was only 4ft, no room to stop and no warm-up...Wow!
Bryan and T.I.P.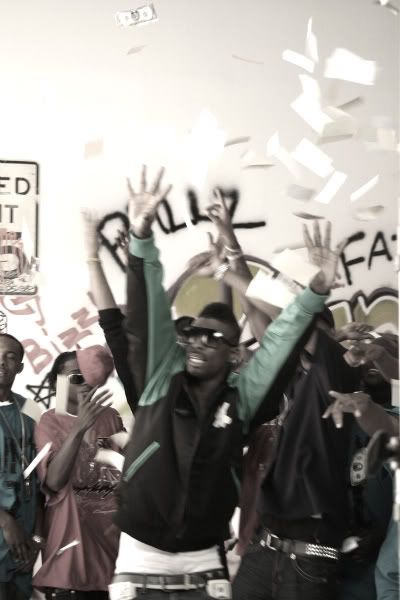 Leland Austin doing what they do best with his Thomasville Heights Posse. He said that he wanted bikers and skaters in his video because it may inspire some kid from the hood to ride or skate. Can't be mad at that!
Chilly-O hittin the spine..
Offie, Skater, Just, Jason Jeter "T.I.'s Manager," Bryan, Killer Fred, and some tall, lanky cat.
Photo Credits: Katie Fagan, the girl holdin' all the paper!..
.....Chilly O
..
We @ BFS would like to take the time to Thank Omar Of Chilly O for The Guest Blog!!
Dope Stuff....
BFS X CHILLY O ????
BFS
SHOP LOCALLY......