We always like to take the Time to Thank each & everyone who continues to support The BlackFlag Shoppe....
Greatly Appreciated, with The Holidays quickly approaching we ask you Keep us In mind for your Lifestyle Needs!!
BFS
SHOP LOCALLY......
Pat is The MAN!! He should def consider running for Mayor.... Legalize it lmao
Define*Breed supplying the Heat....
First Timers Julian & Juliana,Thanks for stopping in, great conversation!!
Big Shiv, def always great to kick with, always enlightening..... thanks for all!
My Dude GoodFood, must do it again soon!!
John....a victim of BFS after hours haaaa
Buby of NJ Dirty Gardener, Round two??
BX in the house, thanks for the support lil homies!!
thanks for the check in.....
El K@BonG...... doing what he do, NUTTIN lol we love this guy!
RNN haaa caught a contact! L.'s first Born lol
The homie Germ.....
Too much to choose from lol "SHIV"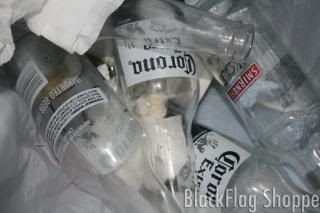 The End..... stay tuned for more Instore