The good folks over at Syllabuzz hosted a dope lil get together...... The BFS Krew did not hesitate when we got the invite,We knew these dudes know how to party, these dudes are Super Fly and we definitely support these brothers in all they do......Unfortunately I had to bail early, but we Left behind, El K@bong, RNN & Big Lee Of Neighborhooks to rep For the Shoppe....
I received a Text @ 3am stating RNN was Saucy lol but they also mention how much of a good time they had......!!
Again Congrats to The Syllabuzz Team...!!
Hopefully we will be working together on a few projects in the near future!
SHOP LOCALLY......
The homie Jose of Syllabuzz, about to give us the tour!
The Office Space, Simply dope!!
L. & Jose Chopping it up,L. stay sipping on suttin lol
You already know, the homie Santana of Syllabuzz has Arrived with the Goods....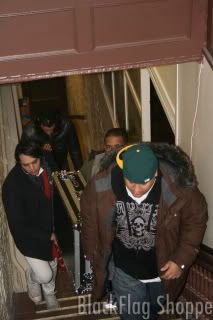 More boom to the already bumping music.....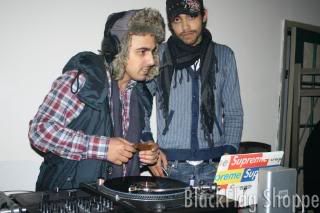 The Homie Develop who Dj'd the event last night is getting his own party started, look closely haaa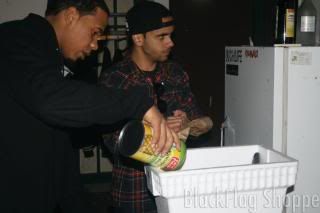 The spiked Punch Bowl, Got RNN Saucy...
My kind of WALL ART... Yup!!
We cant forget to shout out Santana's Grandma for making these Curtains!
Syllabuzz X BFS
Thanks to all the great folks who were there and especially the SyllaBuzz Crew!