BFS helping out the Homie Germ get his fixed gear up & running , James AKA Medicated Genius, helped him slap on some New tires.... while they worked on that, I ventured across the street to pick up a Bag of Cheese Doodles and a pack of Six cold ones, yup, a BFS staple!!
Breakfast has been served......  
SHOP LOCALLY......
M.G. wasted no time slapping on them tires......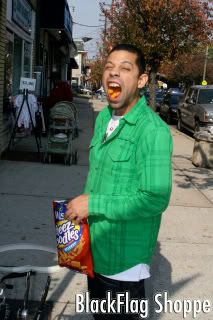 Germ getting his hands Dirty lmao
ahhh Cerveza.....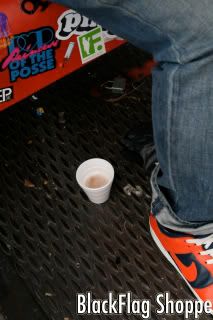 El KaB@ng taking Notes.....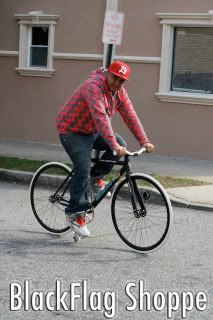 Test Run..... haaa
And he's Off...... Later that night BFS spotted Germ Cruzin down Orchard St. NYC lol
Dope!