My mans Shiv & Gore came thru right around closing to set it off lol
My man DJ Alive came thru to set it off with the sounds..... and throw suttin up in the air...lol
One of Many.....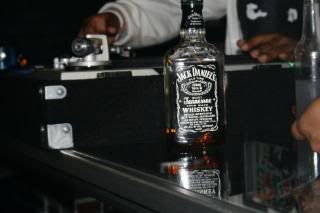 O getting it in on the Onez & TwoZ!!
After a few Cerveza's & a few hours of Feel Good Muzic...The 1:00 am Crave Kicked In lol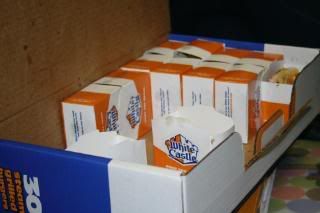 Yup! You Guessed it WHITE CASTLE.... lol
A ticking Time BOMB.... Murder Burgers, Your Ass is on the Line lol
L.E.S. wasting no time..... Throwing back Castle sliders!
Thats Robb Reaching for his 8th slider & counting..... F@#!ing Beast YO!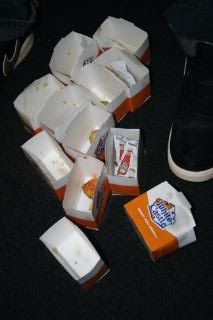 Robbie Numb Nut's Pile lol
Come Join us tonight on Part 2 of BFS after Hours lol
Shout out To Big D, ALive,L.E.S.,RNN,Big Lee,Medicated Genius,Cooked Coke,Shiv, Joe Gore,Marquan for hanging out.....