Todays Twitter News LMAO or more like Twit Beef Check Out N.O.R.E Getting at Perez Hilton Lmao!!!
BFS
SHOP LOCALLY.....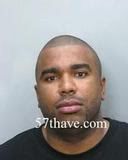 VS

NORE@perezhilton But u r homo n a way that's foul. if u don't know how I am,y would u call me a douchebag & a pitbull. google my police records!

PEREZ@noreaga Me being a homo is foul? Is it because I'm open about it but you keep your gayness on the downlow??? xoxox

NORE@perezhilton dirty mud butt!! u must know who I am cause u on my twitter but my twitter is for str8 people that don't wear wigs!!!!

PEREZ@noreaga At least you know who I am, bitch! xoxo

Noreaga: Perez Hilton is a douchebag...lol..

Noreaga: Alchemist got his brother perez 2 attack me!!!damn alchemist !!

Noreaga: No disrespect to my gay fans!I make great music that even gay people like. if u don't like it don't listen please. Fake ass madonna!!!

Noreaga: Lighten up! laugh out loud!!!! Perez Hilton for secretary of state!!!! Stop being so anal!! LOL!!!!