Lil Billy .... he's the youngest member of the BFS Team He's been hitting the streets hard passing out cards and sticking up stickers!!
Always down to rep BlackFlag!!!
Thanks to his parents Bill & Melissa for letting him get down with the Team.....
I think K@BonG & RNN are getting a run for their Money, Step up Your Game!! lol 
BFS
SHOP LOCALLY......
On His Grind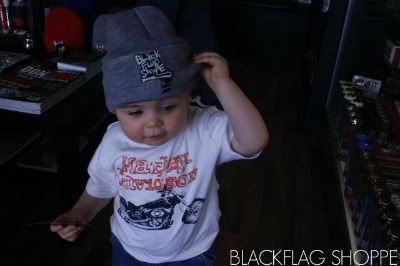 Repping BFS to the Fullest...