If you ever been to the Shoppe to get your "Fresh On" then I know Stumbling across the BFS Kidz is nothing new, They're constantly showing us love and Vice Versa thats why we give them a place to chill, Watch a video or two or Just a place to meet up before going off on their daily adventure..... Like YO Meet Me at BlackFlag ... haa, here are some of the kidz farting around in front of the Shoppe!! 
After watching these Young knuckle heads mess around for a bit, I had to break chill, didn't want any of them getting Burned!!
BFS Loves DA KIDZ......
SHOP LOCALLY.....
WTF??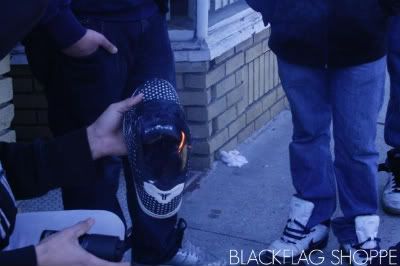 Lighting His Kicks up WTF?
I assure you this is NOT a Home made BONG!!!
Kidz Being Kidz.....