Thanks to everyone who donated both in the private and public sector. A special Shout out To Scotty Of Animal Bike Co. Clifton NJ, Melissa and Staff of Starbucks of Freehold NJ, for stopping by to donate much needed supplies for Haiti. Great Job All, Efforts our ongoing, Its only just begun.
Today will be the first of many deliveries to various organizations in the area.
Please contact us if you want to get involved.
973 478 4178
BFS
SHOP LOCALLY.....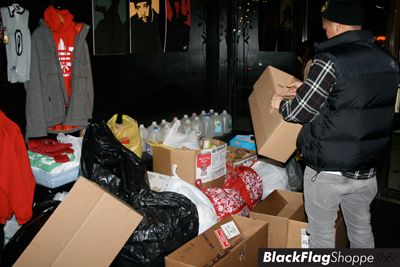 JP and L.boogs going in.
The first load out the door.