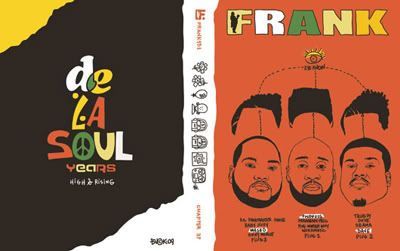 Royal Family: Perhaps one of the most innovative, eclectic, and humorous producers of his generation (the New York Times referred to him as "the Black Einstein of hip-hop"), Prince Paul played an undeniable role in the early success of De La Soul. It was Paul's keen ear, rigorous work ethic, and wry wit that helped carry the group to new musical territory during their formative stages.
Tommy's Boys: De La Soul's long-term history with Tommy Boy Records was the gold standard of positive artist-label relations and mutual growth. Under Tommy Boy's guidance, the boys became hip-hop icons; and just as De La Soul grew and matured with Tommy Boy, the label also grew and developed through their relationship with Pos, Dave, and Mase. Frank151 sat down separately with Tommy Boy founder Tom Silverman, and former label president Monica Lynch, to get the De La / Tommy Boy story, straight from the source.
We Hate This Song, But We Love This Man: Sampling in hip-hop was a relatively new phenomenon when De La Soul cut up Funkadelic's 1979 hit "(Not Just) Knee Deep" and rhymed over it to create their 1989 single "Me Myself and I." Twenty years later, "Me Myself and I" has proven to be something of a blessing and a curse for De La Soul, as it remains one of their most recognizable singles, and (as two-thirds of the group readily admit) one of their least favorite releases. In a remarkable meeting of musical minds, Parliament-Funkadelic frontman and Godfather of Funk George Clinton sat down with Maseo of De La Soul to discuss the roots of their respective genres, making music in the digital age, and what it means to hate your hits.
BFS
SHOP LOCALLY.........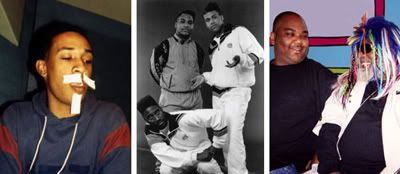 Check out recent blog posts on
Frank151.com
.
Complimentary copies Available at The Blackflag Shoppe.