Last night the homie MG and I took that drive down the Turnpike, Destination Philadelphia aka Delphia. Yup we headed out to The Tasty Treats 9yr Anniversary X Club Fluid, Featuring Q Tip along side DJ Mike Nyce, it was crazy as I was told it would be, our homie Philly native "Nate Slkfngrjonz" wasted no time feeding us drinks and getting the night popping. Can't forget to mention that South Street itself was off the chain!! Philly definitely knows how to get it in!! Like the Homie Nate say Aint no Jawn like Philly Jawn. haaa
Check out some of the Pics of last nights festivities.
Enjoy.
BFS
SHOP LOCALLY.....
Ben Franklin Bridge
The Line outside was crazy.
Q Tip on the Onez & Twos
Going Apes over the music selection.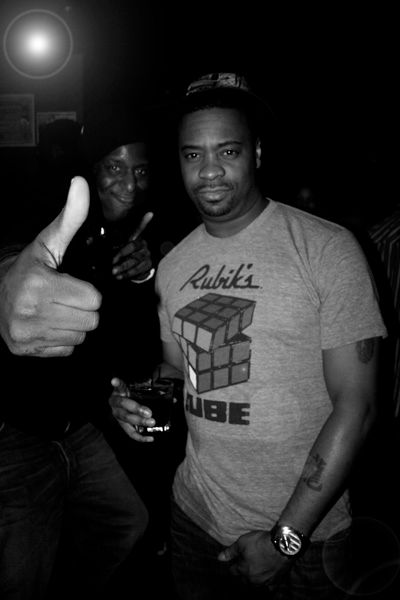 MG & Nate getting the Gin & Tonic poppin.
Its your boy feeling saucy... haa
MG doing the damn thing.
DJ Mike NYCE & Stacy Thanks for the Good Times.....
The Line out side Lorenzo's for Pizza haa